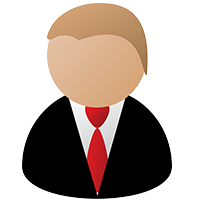 YOUR NAME HERE
BROKER / OWNER / REAL ESTATE AGENT
L
orem ipsum dolor sit amet, consectetur adipiscing elit. Proin id quam tincidunt, pretium augue vitae, egestas lectus. Aliquam rutrum dui vitae magna euismod, dignissim vehicula nunc facilisis. Nulla vel ligula laoreet, rhoncus risus at, porttitor massa.
Recent Reviews
---
Above and beyond my expectations!
I have used Marcus on several occasions and he has gone above and beyond my expectations. He is always ready to answer any questions, find out any information needed, and give his honest opinion. I have no qualms about recommending him and will use him in the future as well.