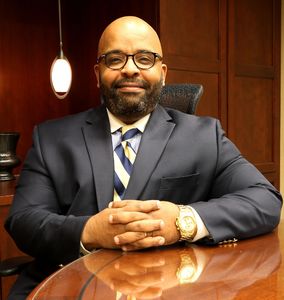 About Marcus E. Rice
With great real estate experience in the Greater Richmond metropolitan area, as well as intimate local area knowledge, I work extensively to help buyers and sellers meet their real estate goals. My own goal as a professional, full-time Realtor is to provide you with the best possible service and guidance in locating the home that will meet your every need.
As a listing agent in Richmond, Henrico and Chesterfield, my extensive marketing plan gives a homeowner the opportunity to get the maximum value for his/her property.
For buyers, I help negotiate the best possible deal. By staying up-to-date on the latest technologies, I am able to help you find the best property that meets your lifestyle. Nothing satisfies me more than seeing the smiles that come with a successful sale or the purchase of a lifetime.
I also have the pleasure of working with a great team of professionals, ranging from the top mortgage lending agent in the area to a one of the city's top settlement attorneys, who are just as committed as I am to provide you with the best service and the smoothest journey as we meet your real estate needs.
As a student at Virginia Union University and Virginia State University, I learned to appreciate the history of the area and I've become amazed at the continual developments here that can satisfy so many people. In my profession, I am honored that I get to meet people from various places who have come to the Greater Richmond area with their families to work, play and establish a comfortable life. I am thrilled to assist them become a part of the community.
The Marcus Rice Team works hard to help our sellers get top dollar for their homes and our buyers have appreciated our knowledge of the area to facilitate their searches that best suit them.
If you are looking to buy or sell a home or would just like to receive more information, feel free to contact me.